For one year now, we've been hired to work on a communication strategy for eight museums in Neuchâtel. This common and coherent way of communicating for all the institutions, City-owned or not, has been implemented thanks, for example, to a shared identity, a mobile container and a common website.
Emphasize conviviality
On this basis, our job is to further the process by promoting the museums on Facebook and Instagram. The objective is to highlight their convivial aspects. Far from being musty and austere, the city's museums are perfect places to spend quality time in a cool and quiet atmosphere, and indulge in culture and learn something new. It's above all a good initiative led by the City to attract visitors from outside the canton.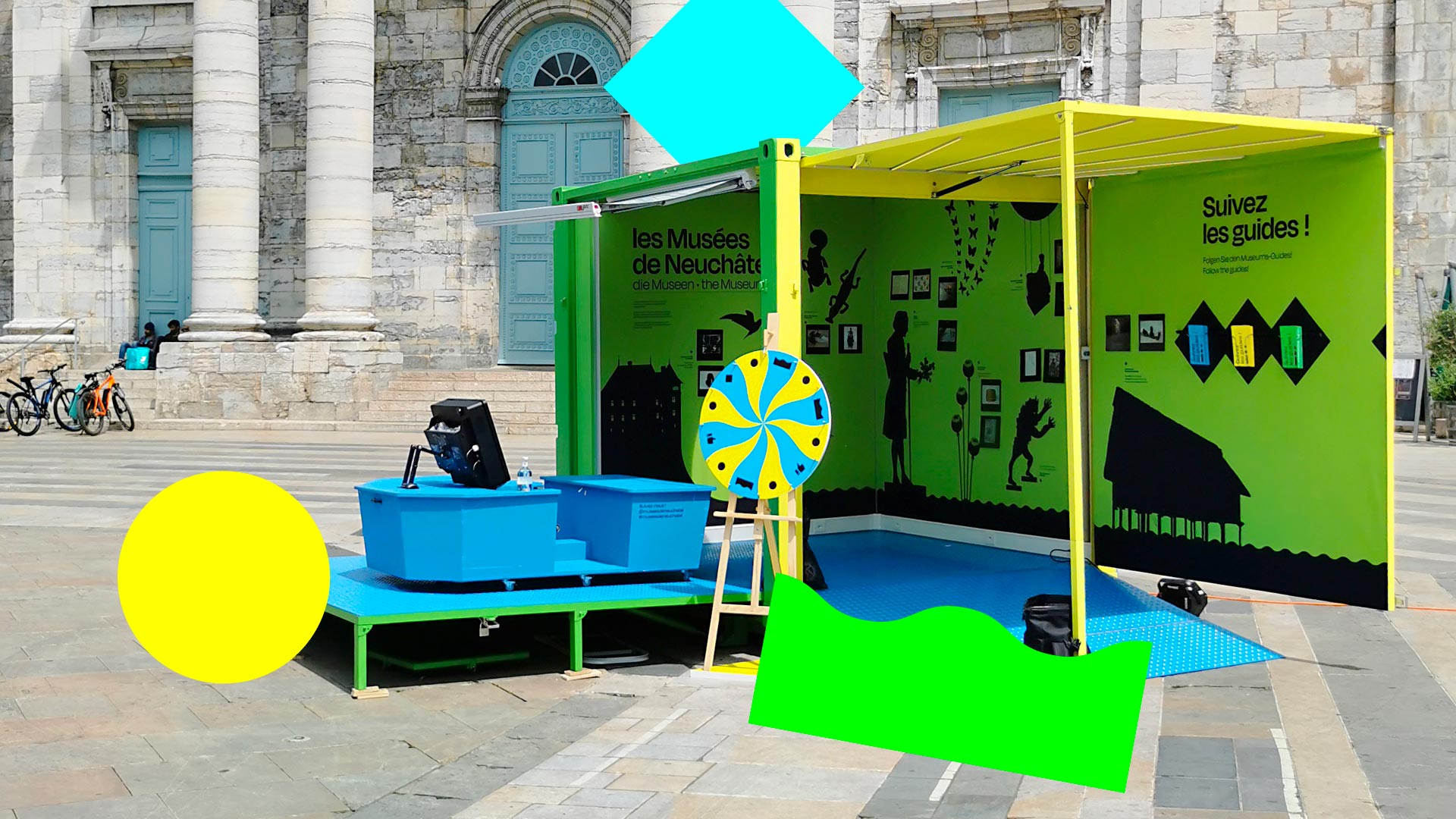 A strategy
The first step for us was to get to know the museums, visit them and figure out what makes them special, in order to develop our digital strategy and plan regular posts for Facebook and Instagram. The museums provide us with photos, videos and various kinds of content. We take charge of finalizing the visuals and writing texts in German and in French. Finally, we post and sponsor the whole thing, particularly through campaigns on both social networks.
Different types of posts
The publications are of several types. They can promote exhibitions, evoke a special atmosphere, deal with specific themes and introduce walking routes between the various institutions. Sometimes, we share fun anecdotes and quizzes to generate interaction. On average, we post twice a week. This way, the museums can concentrate on their own social media and this additional global communication is done without any strain on their resources.
Results
And what about results? From April to September 2022, wo obtained 90% new subscribers, 842'262 impressions (the number of times a post is displayed on profiles) and a coverage of 163'902 (number of people who view content the social accounts). We are happy. And so are the museums. So, if social networks are not your cup of tea, but you are aware of how much a presence on these platforms is necessary for the evolution of your company or your brand, come and discuss it with us!